Is it OK to get married and have a baby on Starcrossed Day in Animal Crossing New Horizons? - ACitems
Jul-08-2022
Check out the Animal Crossing New Horizons Starcrossed Day (Tanabata) guide. Learn more about Tanabata items and events.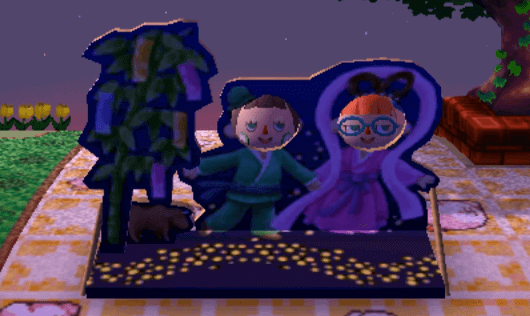 From Nook Shopping seasonal event description: "Celebrated on July 7th, this is the one day that the deities Orihime and Hikoboshi—represented by the stars Vega and Altair—can meet. Write a wish on tanzaku paper, hang it from bamboo, and wish on the stars!"
What is Tanabata season or Starcrossed Day?
Tanabata season or Starcrossed Day is a summer event in Animal Crossing New Horizons. And Animal Crossing's Tanabata season or Starcrossed Day is the Tanabata festival in Japan. The region is not allowed, and the meaning of the event is also different. Different from the Japanese Qixi Festival, the Chinese Qixi Festival, also known as the Cowherd and the Weaver Girl, is the date when the Cowherd and the Weaver Girl date. Starcrossed Day from Japan commemorates star-studded lovers Hikoboshi and Orihime who were separated by the Milky Way. We can only meet on July 7th every year. On this day, residents gather to write their wishes on a rectangular piece of paper and hang it on a bamboo branch to celebrate. One can also walk around in fancy traditional Japanese clothes and enjoy the view of summer nights. Dating items and holiday clothing are included in Animal Crossing Items.
In Animal Crossing, both Tortimer and Isabelle are the hosts of the event, and the event runs throughout the day. Starcrossed Day didn't officially take place in Animal Crossing: New Horizons. This means that you can only meet Isabelle, the event introducer, who will give you a detailed introduction to the origin of the Tanabata season and the content of the event.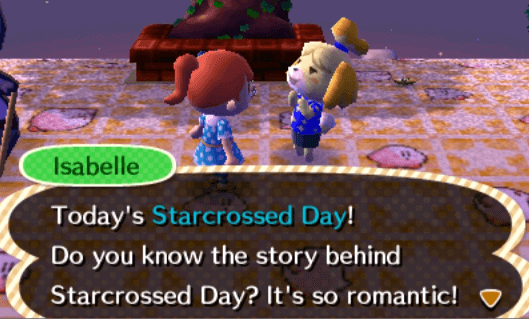 During Starcrossed Day, Isabelle had the following conversation with visitors:
--"My goodness, you've come such a long way! Thank you for deciding to celebrate with us today! Today's Starcrossed Day! Do you know the story behind Starcrossed Day? It's so romantic! There's an old tale that says it's the only day Orihime can meet with her beloved husband Hikoboshi. Just like they wish to meet each other, we celebrate by making wishes too! I've prepared a little something to celebrate Starcrossed Day. Would you like to see it? It's bamboo grass! Anyway, --I hope you enjoy the starry sky of tonight!"
"Are you celebrating Starcrossed Day by meeting someone in town? Orihime and Hikoboshi can only meet once a year... But I want you to visit everyone in as much as possible!"
--"Do you think Orihime and Hikoboshi will get to meet this year...? I sure hope so!"
--"I hope you get to spend a lovely Starcrossed Day with everyone!"
What ACNH items can I get from Tanabata season or Starcrossed Day? - Animal Crossing
Players can use Bamboo Grass to celebrate the holidays. Bamboo Grass is homeware in New Horizons. Bamboo Grass can be purchased from the Nook Shopping service throughout July. Nook Shopping has other ACNH Items for Sale. Bamboo Grass is just one of the Starcrossed Day items. From July 1st to July 31st, the price is 3,080 Bells. It is unchanged and cannot be customized. Bamboo Grass Items can be displayed on your home or island. Through August, you can also buy Hikoboshi clothing and Orihime clothing from Nook Shopping. This is also a classic costume with a very Qixi festival atmosphere. In addition to holiday furniture items and classic apparel, you can buy cheap ACNH Items from ACItems.com. For more seasonal items, you can go to Nook Shopping > Seasonal tab to find them. Special items are available for a limited time only.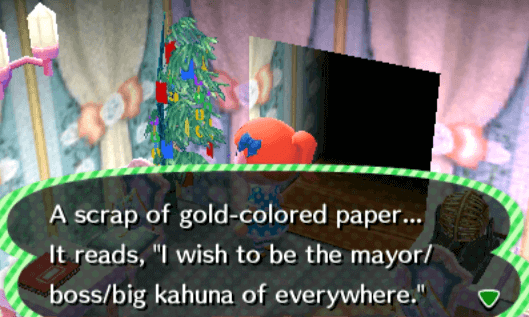 Can I join in Starcrossed Day in Animal Crossing New Horizons?
Not yet. While the event itself will not be returning to New Horizons, players can buy seasonal bamboo grass from the Nook Shopping app and use Animal Crossing bamboo grass to celebrate the event no matter what region they are in.
Can you get married and have a baby on Starcrossed Day in Animal Crossing New Horizons?
Can't. The current use of seasonal items Bamboo Grass and classic costumes is an important form of expression to celebrate the Qixi Festival. Players cannot fall in love and marry each other. The only married couples in Animal Crossing New Horizons are Reese and Cyrus. You and the island villagers also cannot hold weddings in the game. Players cannot control the content of conversations with villagers, making it impossible for them to fall in love and have babies. If you have someone you want to date, consider doing an activity together, like fishing side-by-side, watching meteors, or playing a game of hide-and-seek. Participating Activity Tools and Activity Clothing Most of the clothing can be purchased at the ACNH Shop using Animal Crossing Bells. Island exploration is inseparable from Cheap ACNH Bells. Buy Nook Miles Tickets is just one way to earn AC Bells/Items. Nintendo allows players to form friendly relationships with villagers. You can increase your friendship level with them and reach the highest level to get more gifts from them.