How do you ask Tom Nook to build a house? - Animal Crossing New Horizons (Switch)
Jul-05-2022
Tom Nook is in charge of all Housing Plots on the island. This article will explain how to communicate with the Nook and get a guide to Housing Plots.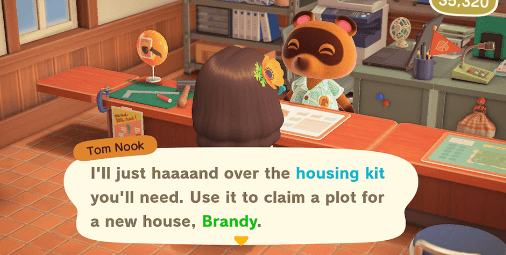 How to Get Housing Plots - Animal Crossing New Horizons
Animal Crossing Isabelle will rate your island. When your island reaches a certain number of people, you can go to the counter of the Resident Service Center to unlock the ability to sell land.

1. Communicate with Tom Nook. Talk to Tom Nook and select the "Sell some land" service. This is a Charge item that will cost you 10,000 Bells. When villagers move in, the bells you spend will be converted into Nook Miles as a reward. You can also earn Nook Miles for participating in island events. Nook Miles can open the Kapp'n Boat Tour Islands program, or redeem Nook Miles Tickets to fly to Mystery Tour. On Mystery Island Tours you can bring back anything you can, including Gold Nuggets, Ankha Villagers, Cherries, Rare Flowers, Precious Fossils, Rare Furniture, and more. If you don't have enough change in your bells, you won't be able to successfully unlock the service for selling land.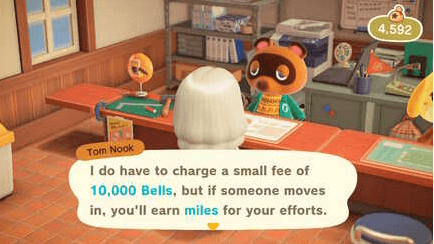 2. Receive the housing kit. After paying 10,000 Bells, Took will give you a housing kit for home building. A housing kit is a kit of materials for a house that is about to be built. After receiving the housing kit, you can place it in the island clearing. Animal Crossing Bells is the most important currency in the ACNH Islands and can pay for most of the paid items on the island. Experienced ACNH Shop will sell cheap ACNH Bells, ACNH Items, Nook miles Tickets, DIY recipes, 2.0 villagers, and more. Buy Animal Crossing Bells is the quickest way to get 100,000 Bells fast compared to daily island activities. Preparing for AC Bells in advance will help you unlock a deeper story.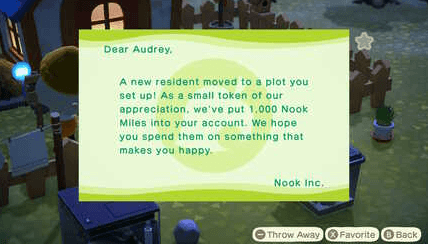 3. Housing Plots are ready. That means the villagers are ready to move in! When an animal villager moves in, you'll earn 1,000 Nook Miles and get an email notification as well. The letter from Nook Inc reads: "A new resident moved to a plot you set up! as a small token of our appreciation. we've put 1000 nook miles into your account. we hope you spend them on something that makes you happy. "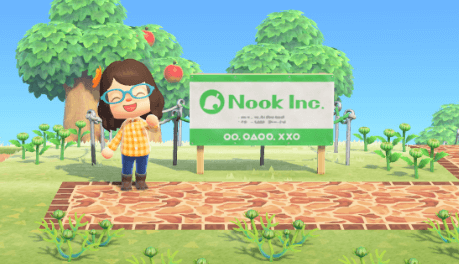 Once you get the 6th villager, you can go to Tom Nook on your own to sell some land so the villagers can move in. At the same time, in order not to make the island look crowded, Nintendo stipulates that an island can accommodate up to 10 animal villagers. This means you can sell up to 4 parcels of land. Avoid islands to avoid noise and disorder. I recommend creating an island plan ahead of time. You need to have a thorough plan, including inviting a few villagers to settle on your island, the style of the island's design, the location of each island's villager's house, and more.
Can You Move Housing Plots? - Animal Crossing New Horizons
When your Housing Plots are empty, you cannot move Housing Plots. If a villager has moved into the house, it is possible to move the house. Before moving your home, you need to talk to Tom Nook again about moving. Select "Island House" and press "A" to select the villager you want to move. Tom Nook will tell you it costs 50,000 Bells to move. Select "Yes, let's get started!" to continue. Housing Plots can be moved. Some buildings on the island cannot be relocated. Such as residential services buildings, plazas, or airports. These are determined when you select the island at the start of the game and cannot be changed.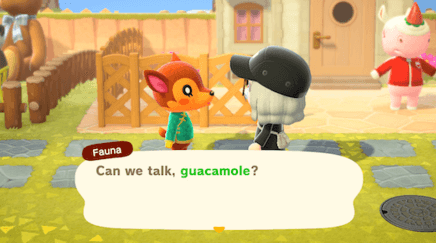 When Do Villagers Move Into the Plot? - ACNH
After the plot is set up, villagers may move in at any time, or they may move in 1 to 2 days later. You can press A to check housing occupancy. Buy Nook Miles Tickets can help you go on the Mystery Tour, meet your favorite villagers, and take the opportunity to request to live on the island.
How Do Housing Plots Work? - Animal Crossing New Horizons
Housing Plots are plots that villagers move into. Most players get them by placing Tom Nook's Home Kit. Special villagers, you can invite through ACitems.com, Nook Miles Tickets, Campgrounds, and Amiibo Cards. Each villager has a unique character and fashion concept. After the ACNH 2.0 update, you can visit Nook's Cranny, ABLE Sister, and Nook Shopping to pick up your favorite ACNH Items for your neighbors. Build relationships with your island neighbors and you may be able to get special DIY recipes, rare furniture, precious clothing, and more. If you miss the limited-time event, you can also Buy Animal Crossing Items to improve the game experience.