How do invite villagers to move to their island? - ACItems
Jun-28-2022
Invite Animal Crossing New Horizons animal villagers to our island, they are important NPCs and an important part of island design and planning.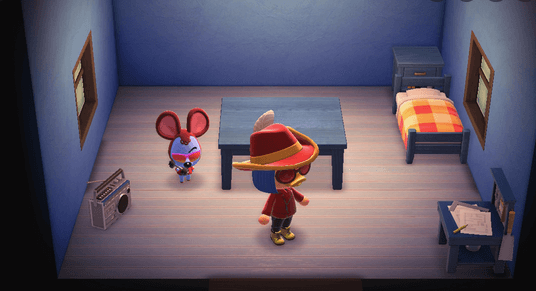 The ACNH 2.0 update is New Horizons' largest free update yet. In addition to the more detailed Animal Crossing Items, it also brings 16 new animal villagers. 8 of them are new villagers and 8 are returning villagers. List of 16 animal villagers: Sasha, Ione, Tiansheng, Shino, Marlo, Petri, Cephalobot, Quinn, Chabwick(return), Zoe(return), Ace(return), Rio(return), Frett(return), Azalea(return) ), Roswell(return), Faith(return). With the newly added villagers in 2.0, there are a total of 413 New Horizons villagers. The list of all animal villagers is divided into 2 genders, 8 personalities, and 35 races.

2 genders: Male and Female.
8 Personalities: The male villagers are generally Cranky, Jock, Lazy, and Smug. Female villagers are generally Snooty, Peppy, Normal, and Big Sister.
List of 35 races: Bird, Squirrel, Pig, Gorilla, Alligator, Koala, Eagle, Anteater, Bull, Mouse, Cat, Horse, Hamster, Kangaroo, Wolf, Penguin, Chicken, Elephant, Rhino, Sheep, Deer, Tiger, Cub, Dog, Bear, Hippo, Duck, Goat, Ostrich, Rabbit, Lion, Frog, Octopus, Monkey, Cow.
Why must Animal Crossing New Horizons island villagers be invited?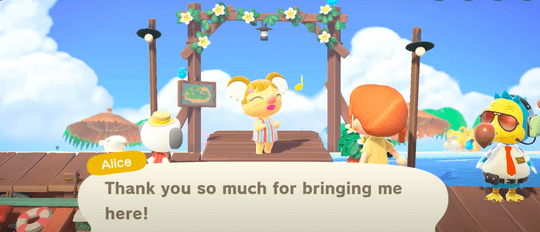 Animal Crossing New Horizons Animal villagers are NPCs and are relatively unique characters in the Animal Crossing series. If you're careful enough, you'll find that animal villagers play an important role in your island layout. for example:
Daily Help: During your daily life, you talk to them and they will gift you with rare clothing or items, as well as help you earn Nook Miles. After proper use of ACNH Items, unwanted items can be exchanged for Animal Crossing Money at Nook's Cranny. New Horizons' currency Money is called Bells. Bells play a role throughout New Horizons and are the most important currency in circulation, where you can buy store-listed items.
Town Events: Among limited-time or seasonal items, you may be able to get DIY recipes, holiday specials, or other clues from them.
Island Star Event: During the process of island rating, as the number of invited villagers increases, your island will be upgraded to 5 stars as soon as possible, you can also meet singer K.K. Slider as soon as possible, unlock Animal Crossing New Horizons Plaza, and more. You can't make villagers fall in love with other villagers, and you can't make them fall in love. So you can be best friends with your villagers, but you can't make them fall in love with you.
How to invite villagers to your island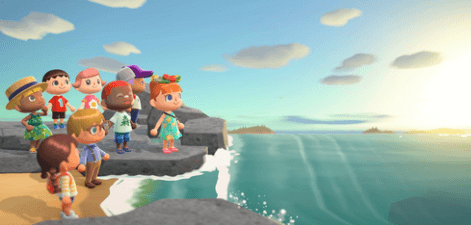 Way 1: Nook Miles Tickets to visit Mystery Tour. Island daily tasks can accumulate Nook Miles, and 2000 Nook Miles can be exchanged for Nook Miles Tickets. Nook Miles Tickets open the Mystery Tour. You can bring back materials from Mystery Tour, fruit trees, flowers, bells trees, and even animal villagers.
Way 2: Talk to random visitors to the campsite. Campsites are places where visiting animal villagers temporarily live. Campsites can be placed anywhere you like. It needs to be a 4x3 size, and I recommend not picking it too far. Because you need to check the occupancy every day. To visit a villager you like, you can take the initiative to invite him/her to stay. The new 2.0 villagers can appear at campsites on your island as random visitors every so often, but again, this is a random process and you cannot influence the outcome.
Way 3: Scan the Animal Crossing Amiibo card. Go to the Nook Stop terminal in the Town Hall, select "Invite a Camper", and place and scan the Amiibo card.
Way 4: Adopt other players' mobile villagers. Wander around to other islands, encounter animal villagers who are moving away from other islands, and take the opportunity to talk to her/him and offer an invitation.
Way 5: Buy Animal Crossing villagers from ACItems. The villager list provides a complete list of villagers, choose the quantity to buy, and add to the shopping cart to quickly get your favorite animal villagers. Animal Crossing Items is the sum of all New Horizons items. With the ACNH 2.0 update, the New Horizons item list has matured. You can determine your island style and design ideas from a list of 9000+ items. Buy Cheap ACNH Items is all about getting the most island design items at a discount.
How to Visit Mystery Tour with Nook Miles Tickets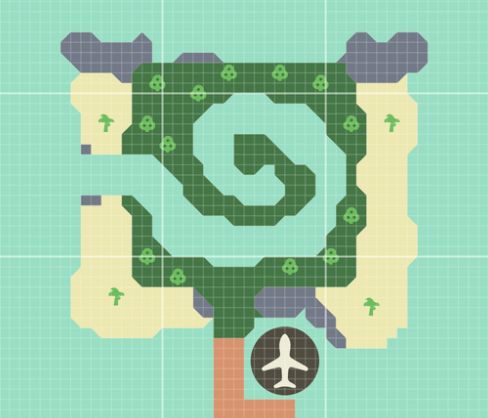 Amiibo cards can only invite specific villagers, and if you don't have a Villager-friendly Animal Crossing Amiibo card, the best way to find them is to use the Nook Miles ticket to try and visit the mysterious island. This means that you must have a Nook Miles Ticket in your account before accessing Mystery Tour. Nook Miles Tickets are very rare in New Horizons games. Visit Mysterious Islands with the Nook Miles Ticket and there is no limit to the number of islands you can visit per day. By purchasing the Nook Miles Ticket, talking to Orville at the airport, and heading to the mysterious island where random villagers can be found. Select the "Visit Other Places" option. During the communication, Orville will notice your account's Ticket and ask the player if they want to visit a mysterious island. Players only need to click agree to complete the entire conversation.
FAQ
Who is the best villager in New Horizons?
Every player has different preferences and there is no single standard. Maybe Shino, Marshal, Cherry, Ankha, Raymond, or Marina.
Why can't I invite new animal villagers?
Before inviting new villagers, your island needs to have enough open space for new villagers to build houses. If there is enough space, check to see if you have more than 10 islands. An island can invite up to 10 animal villagers.
Can the villagers fall in love in Animal Crossing New Horizons?
Players and villagers, villagers and villagers cannot fall in love.