Animal Crossing New Horizons Amiibo cards Guide & Tips - ACitems
Jul-19-2022
Scan Amiibo cards to quickly invite new villagers. Read on to master the guide and tips for unlocking Amiibo cards.
About Amiibo cards
For fans of Animal Crossing New Horizons, you just need to know that the Amiibo is a special set of cards. It contains wireless communications and storage protocol inside, which can link Nintendo Switch video game console. Amiibo is compatible with many different games thanks to the NFC reader inside. New Horizons is compatible with all current Animal Crossing series Amiibo. Amiibo has three main functions in New Horizons: spawning characters for photo shoots at Photopia, unlocking their respective posters, and bringing villagers to the campsite with the opportunity to have them move in as residents. Bell is Animal Crossing Island's currency, Money. Animal Crossing Bells are required when you participate in island activities, invite new villagers, build houses for new villagers, and grow flowers on the island. The more scenes you want, the more ACNH Bells for sale you'll need.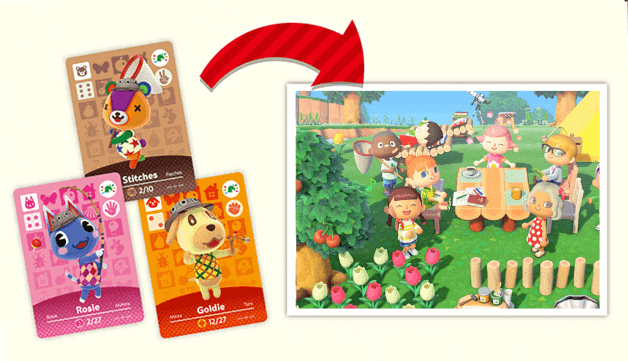 Unlocking the Amiibo requires you to visit Harv's island. Except for Buy Cheap Nook Miles Tickets, scanning Amiibo cards is an invitation to exchange Nook Miles for Nook Miles Tickets first. If you don't have enough Nook Miles, you can't fly to the mysterious island. ACNH NMT is one of the credentials to start air travel. On Dodo Airlines, Orville does not accept Nook Miles or ACNH Bells. Animal Crossing New Horizons is compatible with other Animal Crossing Amiibo, but only an updated version of the game can summon the corresponding villagers. If your scan is unsuccessful, you can first check whether the next version is compliant.

v1.1.0: Zipper
v1.2.0: Cyrus, Leif, Redd, Reese, Rover
v1.3.0: Pascal
v1.4.0: Luna
v1.5.0: Jack
v1.6.0: Franklin, Jingle
v1.7.0: Pavé
v1.9.0: Chai, Chelsea, Étoile, Marty, Rilla, Toby
v2.0.0: Audie, Blanca, Booker, Brewster, C.J., Cephalobot, Chip, Copper, Cyd, Daisy Mae, Digby, DJ KK, Dom, Don, Flick, Gracie, Grams, Harriet, Harvey, Judy, Ione, Joan Katie, Katrina, Kapp'n, Leila, Leilani, Lottie, Lyle, Marlo, Megan, Nat, Orville, Pelly, Pete, Petri, Phineas, Phyllis, Porter, Quinn, Raymond, Reneigh, Resetti, Sasha, Sherb, Shino Shrunk, Tiansheng, Tortimer, Wendell, Wilbur, Wisp.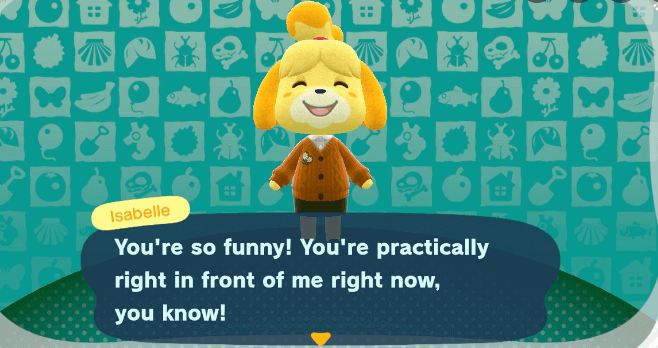 How to use the Amiibo card
Use 1: Going to Harv Island, most players will choose to consume Nook Miles Tickets. On Harv's Island, you can use Amiibo to take pictures of NPC characters.
Use 2: Invite specific villagers to live on the island:
1. Go to the Nook Stop terminal in the Town Hall.
2. Select the penultimate option, "Invite a Camper".
3. Hold up the Amiibo or Amiibo card to the NFC touchpoint on the right thumbstick of your controller when indicated.
4. Hold it there until the game registers it.
5. Depending on the Amiibo, the game will inform you of any changes or rewards that you can now collect.
Use 3: To begin, speak to Orville at the airport and tell him you'd like to fly to Harv's Island. Once there, speak to Harvey to access Photopia, a special building where you can arrange photoshoots with your villagers and Amiibo characters. Special posters can also be purchased at the Nook Stop shopping area for 1000 Bells each.
Benefits of using Amiibo cards
Use Amiibo to add new visitors and items to the player's island. This allows you to unlock deeper stories and earn in-game rewards. While most players will use Amiibo cards to invite new animal villagers, this does not work for all NPC villagers, except special characters like Isabelle, Nook, or KK Slider. When you log on to the island with nothing, the first thing you face is the announcer Isabelle, who will tell you what is going on on the island. Tom Nook in Residential Services, not only takes care of your home loan but also takes care of your future island relocation, building bridges, and other chores.
Before inviting villagers with Amiibo cards, make sure you have a list of card villagers. Once you've successfully invited a new villager to your island, you need to put some thought into it when you get bored of him/her and want her/him to move off the island. ACItems.com can provide you with a complete list of ACNH Items, 2.0 villagers, and other rare items. You can find more complete ACNH Items than Nook's Cranny, ABLE Sister, and Nook Shopping in the professional ACItems Shop. Maintaining friendly relations with island villagers will allow you to obtain more AC items than usual, even more, precious and rarer items. So finding Cheap Animal Crossing Items for your island villagers is very necessary. The ACNH Items for sale offered by the island store change regularly, so you'll need to check every day for a list of what's on sale that day. Don't forget to Buy Animal Crossing Items as your island story continues to unlock.